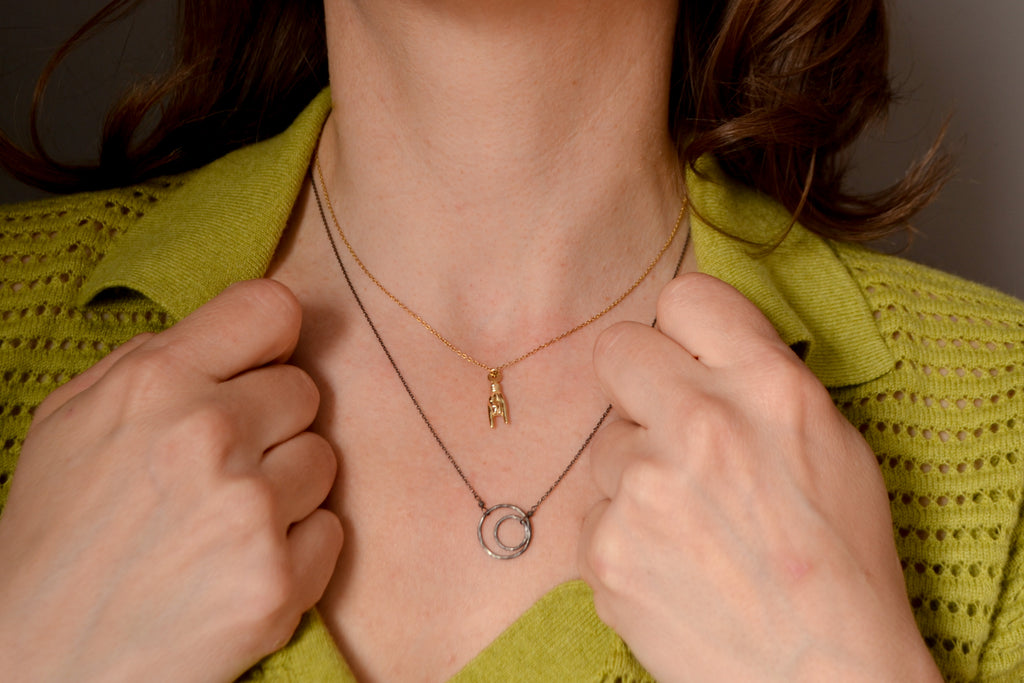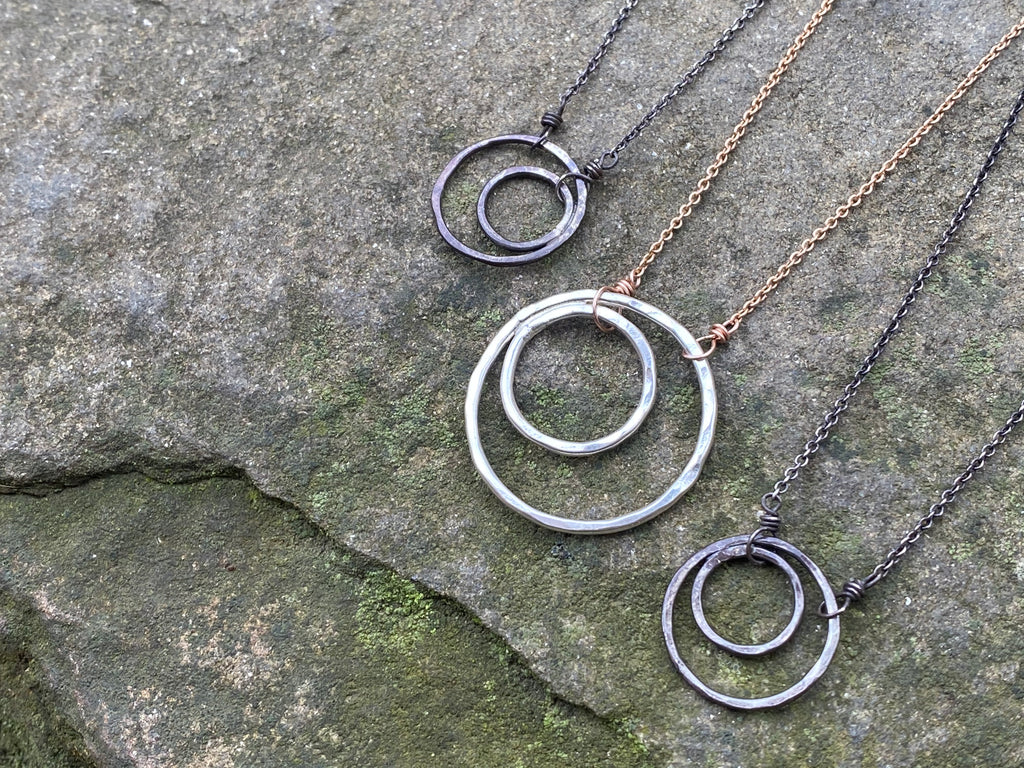 $76.00
$0.00
Control Issues Necklace
The circle of control, the circle of influence, and everything else.
This design is based off of a diagram my friend's partner is constantly drawing to help her let go of the things she cannot control.
Handcrafted out of oxidized sterling silver it features a delicate hammer texture, the Sterling silver chain hangs at 16-18" This minimalist piece is perfect for every day.